[vimeo 70413017 w=500 h=281]
Mighty Healthy Fall 2013 Video Look Book from Mighty Healthy on Vimeo.
Las marcas de streetwear empiezan a ir dando a conocer sus propuestas para la próxima temporada de otoño y hoy llega el turno de Mighty Healthy, que han elegido adecuadamente como modelos a los miembros de su equipo de skate. La propuesta de esta marca cubre todas las tendencias del momento, como prints con motivos cósmicos, ilustraciones de rollo retro, camisetas con bolsillos, etc. aportando detalles propios muy interesantes y una muy buena relación calidad precio. Echamos de menos que alguno de los modelos del lookbook hubiesen posado con tallas menos oversize pero, hey, al fin y al cabo, son skaters!
Streetwear brands are slowly letting us know about their ideas for the fall/winter season. Today's Mighty Healthy's turn. The brand has conveniently chosen the guys from their skateboarding team to star in their lookbook shooting. Mighty Healthy's take on this Fall's style pretty much ocvers all current trends: cosmic themed prints, retro-inspired illos, the pocket tee… adding very interesting unique brand details and a good price/quality. We would have really liked that some of the guys from the lookbook had worn some of the stuff in a less oversized way but, hey, they're skaters, after all!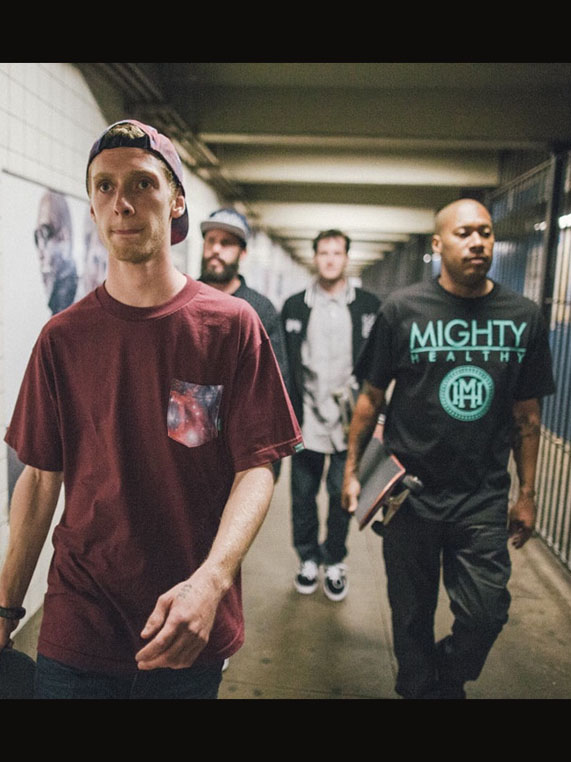 Puedes ver el lookbook completo aquí/ Check out their complete lookbook here.